ODYSSEY
.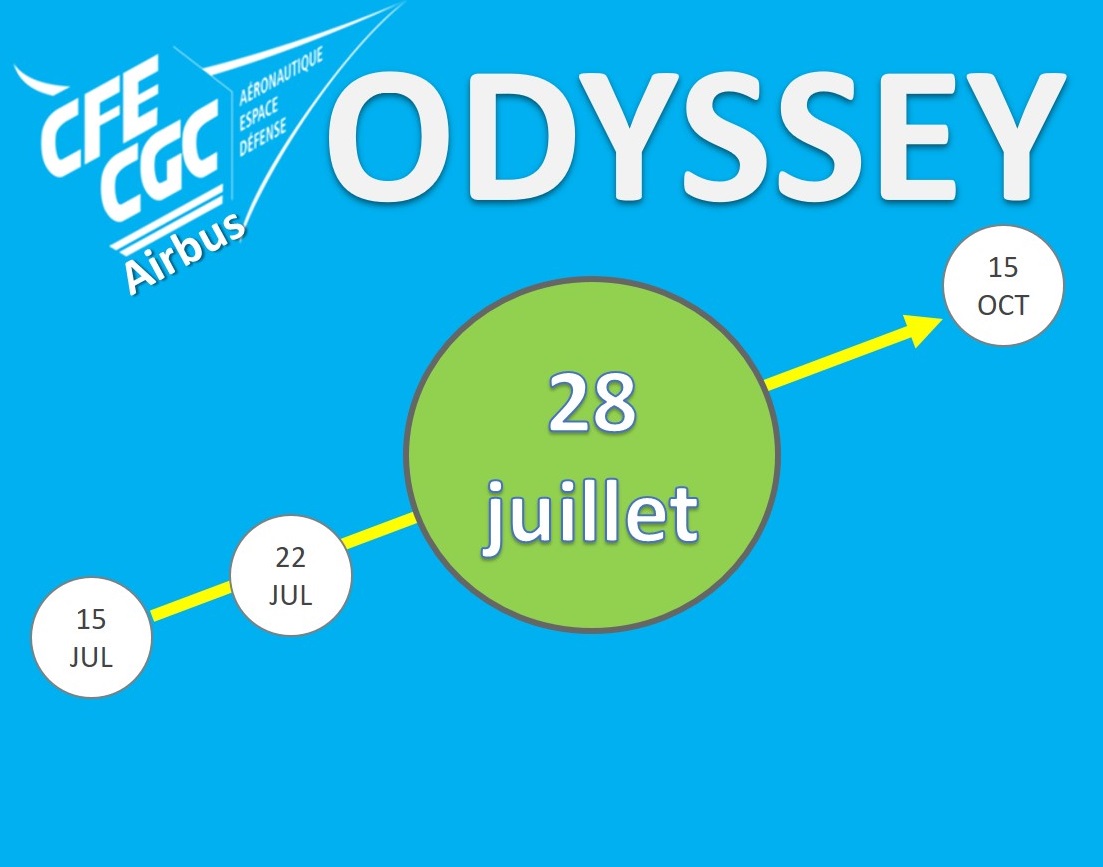 Seconde réunion de négociation des mesures sociales…
Second negotiation meeting on social measures
Mardi 28 juillet s'est tenue la seconde réunion de négociation des mesures sociales.
On July 28th, the second negotiation meeting on the social measures accompanying the Odyssey adaptation plan was held.  
De nouvelles améliorations ont été obtenues, notamment :
Some improvements have been obtained:
Prime pour création d'entreprise

/ Bonus for Business creation.

Augmentation des aides à la formation

/ Training fees increase.

Possibilité de liquider sa retraite après 62 ans sans taux plein.

/ Liquidation of pension after 62 years of age without full rate.
Pour tout savoir sur les nouvelles évolutions et sur les revendications portées par la CFE-CGC :
For more information on new evolutions and CFE-CGC demands:
En vidéo (cliquez sur l'image ci-dessous) :
. On video (click on below picture):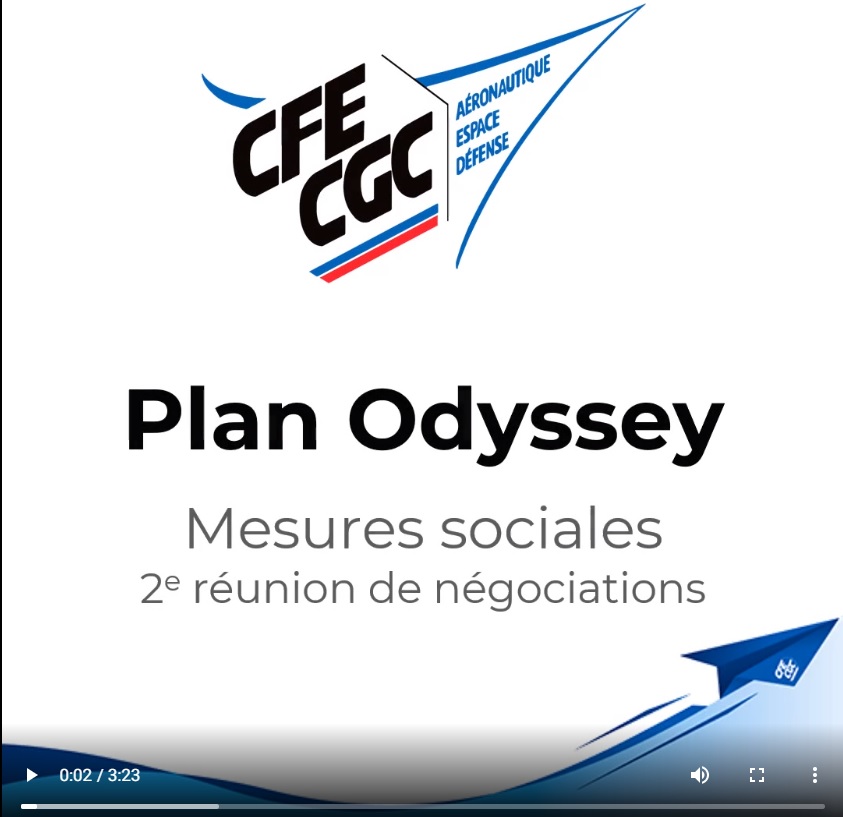 Pour plus de détails / for more details :
Partager la publication "ODYSSEY"